Ultrasonic Tank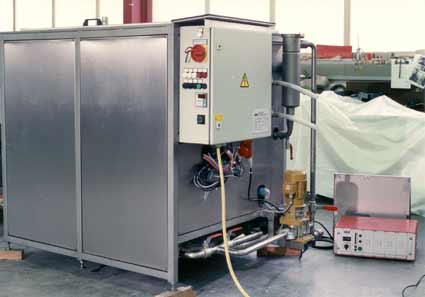 This system is designed as manual execution. The moulds to be cleaned are loaded with a stainless steel basket (small parts) or directly immersed with a crane (big, heavy moulds).
Then the ultrasonic elements are being activated. The parts and dies stay in the tank until the desired cleaning grade has been reached.
A typical cleaning time of moulds is between 5 and 20 min, depending on the dirt level.
Afterwards the moulds are taken out of the ultrasonic tank and are washed in the rinse tank.
Further tanks for neutralisation, de-watering, rsp. drying of parts, can be delivered depending on the customer requirements.